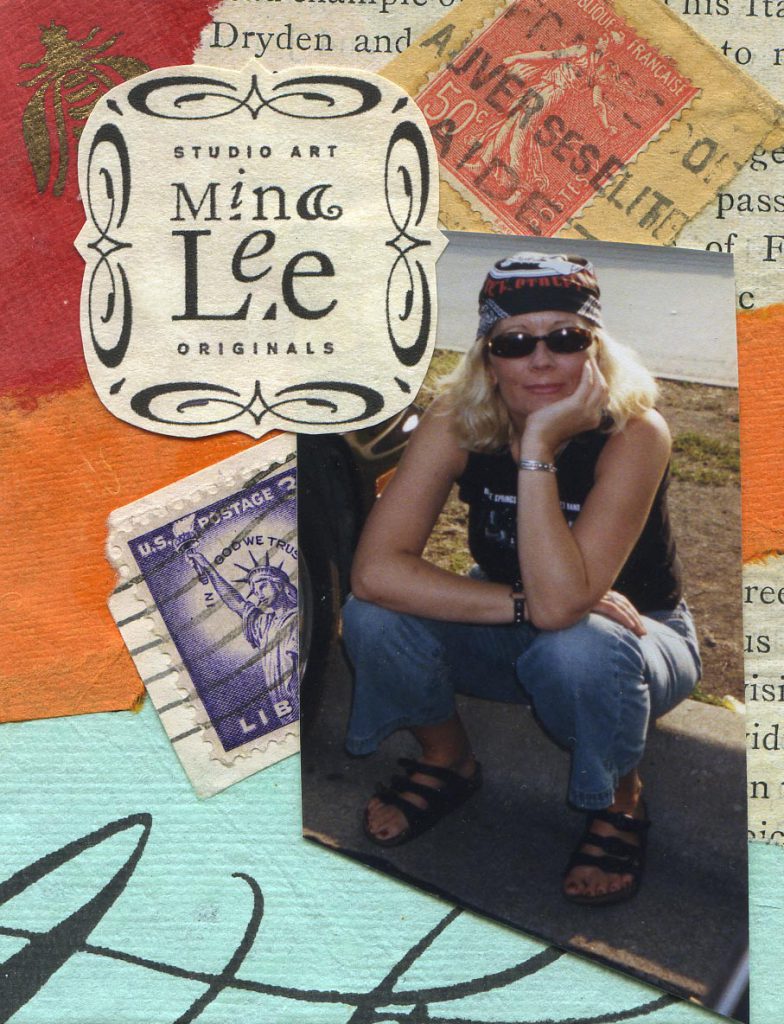 Mina Lee
Founder
---
These days.
Mina passed away from her battle with breast cancer in 2011.
It has been a difficult transition but I believe we've done our best. Which means I should probably introduce myself. My name is Joe, I'm Mina's Middle Child, I began working with Mina Lee Studio in or around 2008. I do believe I inherited at least a small fraction of her amazing artistic talents, which is why I went to school for graphic design and was the one to pitch in and help back in 2008. So when you're looking for someone to talk to at Mina Lee Studio it's just me now.
---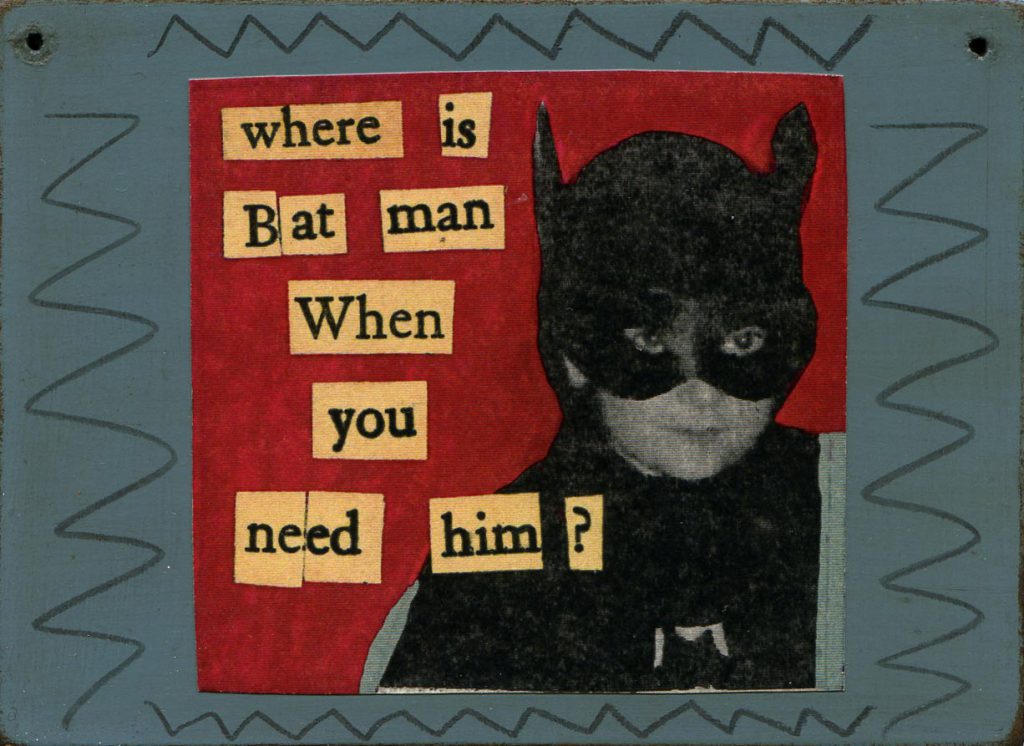 Joe
Former Batman, current Everything Else
You can't have a Mina Lee Studio without a Mina Lee
It's a little too difficult for me to really tell you who Mina was but I have a feeling if you've read her cards and been able to enjoy a good laugh then I think you have a pretty good idea of who Mina was.
Below you can find her original description from her first website.
Original 'About us' from the mid 2000's
---
Bringing joy and laughter to people is the real basis of my art.
It's so rewarding to see someone pick up a greeting card or place a piece of original art on their wall and step back with a smile.
I began at my kitchen table.
As young Mom raising three kids, I started doing original paintings and mixed media collages between Spaghettios and soccer games.
As my kids grew so did my commitment to bring a unique kind of art to people who would relish the idea of sharing it with a friend or putting a piece on their wall in just the right place.
I can relate!
The reason you can relate to my artwork and greeting card line is because I've been through a lot of the same experiences you have. Just like you, I'm trying to keep smiling and endeavoring to find the wonder through the every day. It's our job to enjoy the journey!
I know what it feels like to get older, be married, raise kids, have more bills than money at the end of the month, and try to make a difference in my time on the planet. I also know what it's like to be a breast cancer survivor and all the lessons and triumphs that bittersweet experience holds.
Don't miss the back of my cards.
Always check out the back of my cards! You'll see snippets of my life, my kids, extended family and friends. They'll remind you of someone dear in your own life.
Life is very short. Let's have some fun, laugh a lot, celebrate and most of all…let everyone you care about know that you love them. And don't forget to be good to yourself along the way.
Greeting Cards
What do you want to say to your friend, sister, mother, family member or co-worker? Say it in a way they will remember with my whimsical line of greeting cards. I've captured the feelings from late night phone calls…drinks after work…even conversations and remarks from stall to stall! My cards are not just words…they are miniature works of art that your friends will treasure. Take a look through them and then be sure and locate the retailer nearest you!